Our Derbyshire Rehab Clinic is specifically designed to treat addiction and accepts urgent admissions. Are you struggling with addiction? Call Home Detox UK today for free advice on 0115 882 099 or email help@homedetox.co.uk – We are open 24 hours a day.
Derbyshire Rehabilitation Clinic
At our Derbyshire Rehab Clinic you will be made to feel at home the moment you arrive. Our friendly staff all come from a background of addiction so understand the struggles you are going through. The Derbyshire Rehab features a swimming pool, gym and luxury bedrooms. It is set in a country location away from bustling city life and the temptations that go with it.
The clinic itself specialises in treatment for addiction to substance including but not limited to Alcohol, Cannabis, Cocaine, Crystal Meth, Ketamine, Heroin, Crack, MDMA & Prescription drugs. We also treat process addictions such as sex addiction, porn addiction & eating disorders.
We have just made ties to a Derbyshire rehab clinic that can treat stress, anxiety, PTSD, depression & bipolar. Want to know more or unsure if we can help you? Call our Derbyshire rehabilitation centre on 0115 882 099 or email help@homedetox.co.uk
Home Based Addiction Treatments – Derbyshire Home Detox
We offer a Home Detox service for alcohol and opiates (heroin, methadone, codeine). Our Alcohol Home Detox costs just £995 and our opiate programme only £1600. These detox programmes are suited to people who cannot attend rehab due to family and work commitments. Our team of specialist Doctors will detox you safely from the comfort of your home.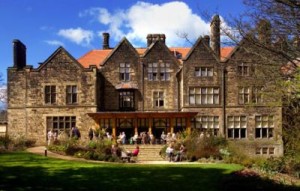 Home Based Addiction Treatments – Derbyshire Home Rehab
We also offer a Home based rehab programme across Derbyshire. Prices start at only £150 per week. Call us today on 0115 882 099 for more information on our home based addiction treatments.
If you or a loved one are suffering from addiction contact us for free, friendly & confidential advice. We are happy to help and are here 24/7 seven days a week – 0115 882 099 or message help@homedetox.co.uk
Please see this external site for more information on addiction.