Bulimia Treatment Practices across the UK & Ireland!We can accept 24/7 admissions at all of our clinics.

Are you or someone who you know affected by Bulimia or an eating disorder? Phone us today on 01908 465322 for free guidance or email help@homedetox.co.uk – Our team is waiting to help you!
Bulimia Treatment UK & Ireland
Bulimia Nervosa is an eating disorder and mental health illness that may be life threatening. Anyone  can be affected by it! It was presumed that Bulimia was an image orientated sickness solely affecting females yet recent released stats show males are just as likely to be affected by Bulimia in large numbers. Many individuals suffer for years with Bulimia or other eating disorders without seeking help or guidance through a panic of judgement. Our Bulimia Treatment programmes are tailored for your needs as we understand everybody is different. The essential step is acknowledging you have got a problem and seeking the best Bulimia treatment.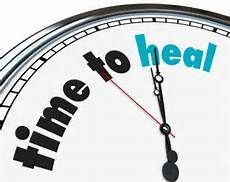 Bulimia Treatment in UK & Ireland is amongst the best on the planet. Most individuals traveling to the UK for Bulimia treatment are drawn by the costs and success of the therapy in this country. So much stigma is attached to Bulimia and as such we pride ourselves on offering a private and friendly service. We have Bulimia Treatment clinics right across the country so wherever you live we can help. We provide same day entries and transport where possible. Private health cover is accepted by our clinics and will cover the costs for your bulimia treatment. Contact us today for free advice and guidance on eating disorders – 01908 465322 or help@homedetox.co.uk
Eating Disorders
Along with Bulimia we can also treat Anorexia and Over Eating. Further to this we are able to deal with co-occuring behaviours and addictions. Contact Home Detox UK today for a free consulation on 01908 465322 or complete the box below:
For information on eating disorders and the health implications have a look at the NHS website.