Neknomination!
So Neknomination has spread rapidly over the last couple of weeks and has got much media attention. If you don't know what Neknomination is – It began as a drink downing competition which is filmed then put onto Facebook nominating the next drinker. It has quickly spread worldwide and be increasingly more extreme. For me personally this trend emphasizes a drinking culture according to peer pressure and lunacy. I don't know anyone who began drinking because of loving the taste…
What's dismaying is how quickly it has spread, how lots of people have got involved along with the levels it has gone to. Slowly it developed to a man getting hit with fireworks, light strips plus a man with boxing gloves on. The stunt became significant, not the drink. An example of a Neknomination  on the video below!
Subsequently Neknomination landed in the UK like a led balloon! Stunts nearly insignificant…. Drink number essential. Afterward I began seeing folks I personally knew drinking bleach, shower gel and washing up liquid? Unbelievable how we Brits must try and outdo the Aussies at everything. Thus far just three deaths are reported in relation to this but I'm shocked the amount isn't higher. With the weekend on our doorstep I have no doubt we'll see some more huge storylines about this.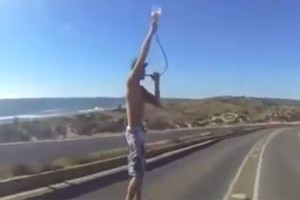 Optimistically this crazy "game" will help spread knowledge regarding the global drinking difficulty we face. What began at as enjoyable has turned into a dangerous and potentially life threatening challenge-type drinking game. In South Africa folks have filmed themselves giving out food to the homeless instead.
Do you or a loved one need help with a drink problem? Call Home Detox UK on 0844 309 1993 for free advice or email help@homedetox.co.uk  – We are waiting to help!
We can also help if you suffer from any addiction! For more information on Neknomination visit the BBC website here.