Opiate addiction is rising worldwide due to many reasons. Opiates are contained in many prescribed medications and are highly addictive both physically and mentally. We can treat all cases of opiate addiction.
We can treat all the others below. If your unsure call us on 01908 465322 or email help@homedetox.co.uk We are waiting to help.
A List of Opiate drugs:
N02A Opioids
N02AA Natural opium alkaloids
N02AA01 Morphine
N02AA02 Opium
N02AA03 Hydromorphone
N02AA04 Nicomorphine
N02AA05 Oxycodone
N02AA08 Dihydrocodeine
N02AA09 Diamorphine
N02AA10 Papaveretum
N02AA51 Morphine, combinations
N02AA55 Oxycodone, combinations
N02AA58 Dihydrocodeine, combinations
N02AA59 Codeine, combinations excluding psycholeptics
N02AA79 Codeine, combinations with psycholeptics
N02AB Phenylpiperidine derivatives
N02AB01 Ketobemidone
N02AB02 Pethidine
N02AB03 Fentanyl
N02AB52 Pethidine, combinations excluding psycholeptics
QN02AB53 Fentanyl, combinations excluding psycholeptics
N02AB72 Pethidine, combinations with psycholeptics
QN02AB73 Fentanyl, combinations with psycholeptics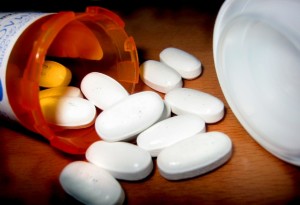 N02AC Diphenylpropylamine derivatives
N02AC01 Dextromoramide
N02AC03 Piritramide
N02AC04 Dextropropoxyphene
N02AC05 Bezitramide
N02AC52 Methadone, combinations excluding psycholeptics
N02AC54 Dextropropoxyphene, combinations excluding psycholeptics
N02AC74 Dextropropoxyphene, combinations with psycholeptics
N02AD Benzomorphan derivatives
N02AD01 Pentazocine
N02AD02 Phenazocine
N02AE Oripavine derivatives
N02AE01 Buprenorphine
QN02AE90 Etorphine
QN02AE99 Oripavine derivatives, combinations
N02AF Morphinan derivatives
N02AF01 Butorphanol
N02AF02 Nalbuphine
N02AG Opioids in combination with antispasmodics
N02AG01 Morphine and antispasmodics
N02AG02 Ketobemidone and antispasmodics
N02AG03 Pethidine and antispasmodics
N02AG04 Hydromorphone and antispasmodics
N02AX Other opioids
N02AX01 Tilidine
N02AX02 Tramadol
N02AX03 Dezocine
N02AX52 Tramadol, combinations
An extended version of this list can be found on this website.
If you or someone you know needs help with opiate addiction call us today on 0844 309 1993 or contact using the box to the right. We are here to help.