Ireland Addiction
Ireland Addiction is growing! We are now able to offer our Home Detox service right across Ireland. With prices from just £995 contact us today for free advice regarding addiction in Ireland. Call 01908 465322 or email help@homedetox.co.uk. For more information on our Ireland Home Detox click here.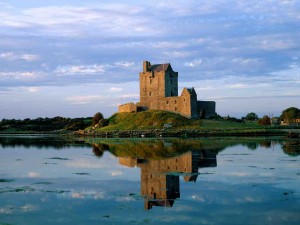 Ireland Addiction Facts
Addiction in Ireland has been growing for many years but is now hitting record highs. Alcohol is the most abused substance in Ireland and causes by far the most deaths directly or indirectly. Ireland like many world cultures enjoys a big drinking tradition and this in turn has led to higher than normal addiction rates in large areas of Ireland. Drug addiction in Ireland is relatively unreported openly but is known to exist and does affect many lives. It is estimated that an addicted person can affect upwards of 18 other peoples lives directly through their actions. It is not only the addict that suffers but also the family, friends, society and local authorities.
Cannabis addiction in Ireland is reported to be "mid range" in comparison with the rest of Europe however Heroin addiction in Ireland is particularly high. It is reported that 58% of people entering into an Irish rehab facility went in as a result of Heroin Addiction. With heroin purity increasing and prices falling it is little surprise addiction to Heroin is growing globally.
Ireland Addiction – Home Detox UK can help
Not only do we offer an effective Home Detox service across Ireland we also offer same day admissions to our Irish rehab clinics. Our clinics are able to treat Cannabis Addiction, Heroin Addiction, Crystal Meth Addiction, Cocaine Addiction, Crack Addiction, Cat (Methadrone) Addiction,  Ketamine Addiction, Codeine Addiction, Valium Addiction & Methadone Addiction.
We also specialise in treating compulsive disorders and process addictions such as PTSD, Sex Addiction, Love Addiction, Bulimia, Anorexia, Over Eating & Internet Addiction.
Are you or someone you know suffering from Addiction? Contact us now for free advice on +441908 465322 or email help@homedetox.co.uk.
For more information on Ireland Addiction click here.