London Home Detox now from only £995! Let Home Detox UK help you or your friends wherever you are. Do you need help for addiction or know someone who does? Call 01908 465322 now or email help@homedetox.co.uk for free advice.
Many people find that they are cannot attend a residential rehab centre for help with addiction. Alcohol or Drug Home Detox plans in London provide a perfect alternative to these people and our London Home Detox program is developed to match your personal requirements. We can safely detoxify you from Alcohol, Drugs and Prescription Drugs from the relaxed environment of your personal house.
London Home Detox?
At Home Detox UK we present a private, comfortable, cost-effective and specialist service to help beat your alcohol or drug dependence successfully from your own home in your own individual secure environment. You will not be separated from the ones you love so they can easily help and support you through the treatment. Shame is included with alcohol dependency and drug addiction globally, some addicts find it hard admitting they have got an illness through the fear of losing their profession or position. This plagues their lives both professionally and socially and can dramatically damage recovery. The good thing is with our private service you could detox from drugs or alcohol dependency securely and in a relaxed manner from home without anybody having to know. To get your life back on the right track right away call us on 01908 465322 or mail us at help@homedetox.co.uk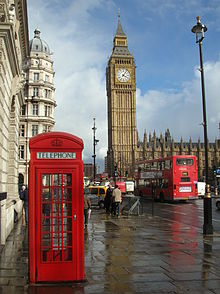 London Home Detox programme to fit all needs
Whilst you talk to one of our approachable staff members we will assemble a personalized home detox plan to be right for you. Safety is of the utmost importance to us, as is your personal comfort. First and foremost we will go over your requirements and if the Home Detox is right for you. We can then organize one of our specialist alcoholism and drug addiction Medical practitioners to come and see you, at that point you Detox together and your road to a much better lifestyle starts. Right through your own Detox a professional alcohol dependency and drug addiction Nurse will check on you everyday and you will be supplied with an around the clock telephone number to phone. It is really so simple!
Where London Home Detox covers?
We are able to offer Home Detox programmes right across England.  We have specialized addictions staff situated in the North East, North West, East Midlands, South East, Yorkshire, Humberside, West Midlands, South West & the East of England.  Wherever you live, we can help.  Call England Home Detox services now on 01908 465322 for free advice.
When to call?
At Home Detox UK we are available 24 hours a day.  We all come from an addiction background and are waiting to help.  We completely understand what you are experiencing and we want to help you.  Call us now on 01908 465322 or email help@homedetox.co.uk for free advice.
Rehab Centres
We also work closely with a number of excellent drug and alcohol addiction Rehab Centres across the England and the whole of the UK and are able to refer you to the right centre should that be what you require. See our Rehab Centre page.
London Home Detox outside England?
We are able to offer Home Detox programmes right across the UK. We cover Wales, Scotland & Northern Ireland. We also offer home detox services across South Africa.  We have specialised addictions staff situated in South Africa – Western Cape, Northern Cape, Free State, North West Province, Kwazulu Natal, Swaziland, Limpopo, Mpumlanga and Gauteng.
Do you or a friend have an Addiction?
Contact us on on 01908 465322 or email help@homedetox.co.uk for free advice or fill in the form below and we will contact you as soon as possible.