Welcome to Home Detox UKs frequently-asked questions (FAQs) page. The purpose of the page is really to give guidance and ideas and provide you with a concept of that which we offer. We might additionally like to supply responses with regards to addiction queries in this part. Do not wait to get hold of us for free advice and guidance in regard to addiction even if a response below covers your question. Call 01908 465322 or email help@homedetox.co.uk now for free helpful advice.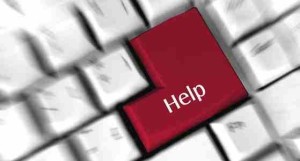 FAQs
I don't have cash for rehabilitation or home detox can you help me?
Sadly we're struggling to supply any free services right now. We could give suggestions and point you in the correct direction. I would suggest you approach your local services for assistance. Also visit this external site for good advice on drugs and alcohol.
Will the NHS cover my treatment? FAQs
Sadly the NHS will not cover treatment through ourselves at present regardless of how fast and efficient our service is in comparison!
My partner/family member is an addict/alcoholic but won't disclose it or seek help. What can I do?
An intervention service is offered by us across the UK & Ireland, infact worldwide. We have a 99.9% success rate when handling interventions. Click this link to read more about this.
Is all my information private?
Yes! We are aware of the stigma attatched to addiction and secrecy alonwith confidentiality is essential to our service.
Do you offer payment plans or credit?
Unfortunately for all our treatments we require payment upfront. We are able to accept Credit Cards.
Do you cover Ireland as well as Northern Ireland?
Yes every square inch of Ireland is covered by us and our doctors.
Are you or a loved one suffering from addiction? Contact us today for free, confidential advice. Our service starts the moment you call us. Call now on 01908 465322 or email help@homedetox.co.uk