Drug Rehab
We now have Drug Rehabilitation centers all across the UK & the world. Telephone our specialist team today on 01908 465322 for rapid admissions and confidential advice.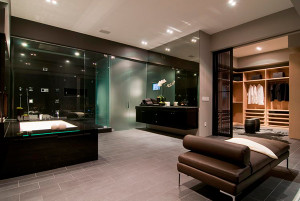 Drug Rehab?
We realize that Home Detox from Drug Addiction does not work for all and that's why we work closely with drug rehabilitation centers across the UK as well as the whole world. Going  into a drug rehabilitation center might be daunting at the finest of times but here at Home Detox UK our team of specialized addiction staff can help and give guidance according to experience. Our staff come from an addictions history so they comprehend what you're going through. Numerous members of our staff have first hand expertise in going into a drug rehabilitation center so can give excellent advice.
Drug rehabilitation centers in the UK are well-known as having the best success rates internationally. Some drug rehab practices have state of the art facilities. Usually our drug rehabilitation centers come in secluded relaxing places away from hectic cities. This raises the serenity of the center and produces an improved atmosphere. The majority of our drug rehabilitation centers include swimming pools, gymnasiums and fantastic food. A lifetime aftercare service is offered by most of the centres we work with.
We're offer treatment for all addictions including Alcohol, Cannabis, Cocaine, Methedrone (M Kat), Crystal-Meth, MDMA, Ketamine, Crack, Heroin & Prescription medications.
Drug Rehab – Private Healthcare Accepted
For those who have private healthcare this would likely cover your stay in our clinics. Contact us now on 01908 465322 or email help@homedetox.co.uk to see if your healthcare policy will cover your treatment.
UK & Ireland Drug Rehabilitation Centers
We've specialist drug rehabilitation centers situated in East England, East Midlands, Humberside, London, North East, North West, South East, South West, West Midlands and Yorkshire aswell as Scotland, Ireland, Northern Ireland & Wales.
South African Drug Rehab
We also have clinics based in South Africa that treat addiction. We can even arrange flights and transfers. Clinics in South Africa are renowned as being some of the best in the world and treatment can be considerably cheaper than the UK. Please visit our South African site for more details – www.homedetox.co.za