Alcohol Rehab
We have Alcohol Rehab centres all across the UK and the world. Call our specialist team today on 01908 465322 for free advice and fast admissions. Or email help@homedetox.co.uk

Alcohol Rehab?
We realize that Home Detox from Alcohol addiction will never work for absolutely everyone and that's the reason we work directly with rehab centres in the UK as well as worldwide. Going into a Alcohol rehabilitation centre may possibly be nerve racking but here at Home Detox UK our team of specialized addictions staff can certainly help as well as offer guidance using past experiences. Each of our call centre staff are from a substance addiction background so they really know what you are going through. A large number of our workforce have got first hand past experiences in going to a rehab centre which means that they give sound advice.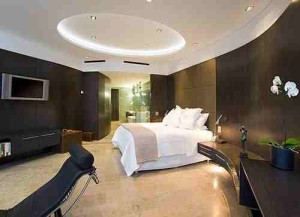 Alcohol rehab centres in the UK are widely known as having excellent success rates internationally. Some Alcohol rehabilitation clinics have advanced facilities. In many cases our Alcohol rehab centres are usually in secluded comfortable locations away from hectic cities. This makes a more effective setting and seems to increase the serenity of the centre. A large amount of our Alcohol rehabilitation centres are accompanied by fitness centers, swimming pools, incredible food and brilliant employees.
Quite a lot of the centres we operate with make available a lifetime aftercare service. For extremely fast admission to a Alcohol rehab centre phone us 24/7 on 01908 465322. We can even organize to take you to the treatment centre.
Private Healthcare Accepted!
If you do have private healthcare it may well cover a stay in our alcohol rehab centre meaning you are charged next to nothing to get the rehabilitation you require! Contact us right now on 01908 465322 to find out if your policy will take care of an Alcohol rehabilitation.
UK & Ireland Alcohol Rehab Centres
We have specialist alcohol rehab centres located in England, Northern Ireland, Ireland, Scotland and Wales.
Worldwide  Alcohol Rehab Centres
We also have alcohol rehab centres in Namibia, Thailand, Switzerland, Tanzania, India and South Africa. Call us now for free advice 01908 465322.
For more information on Alcohol Addiction visit this external site.